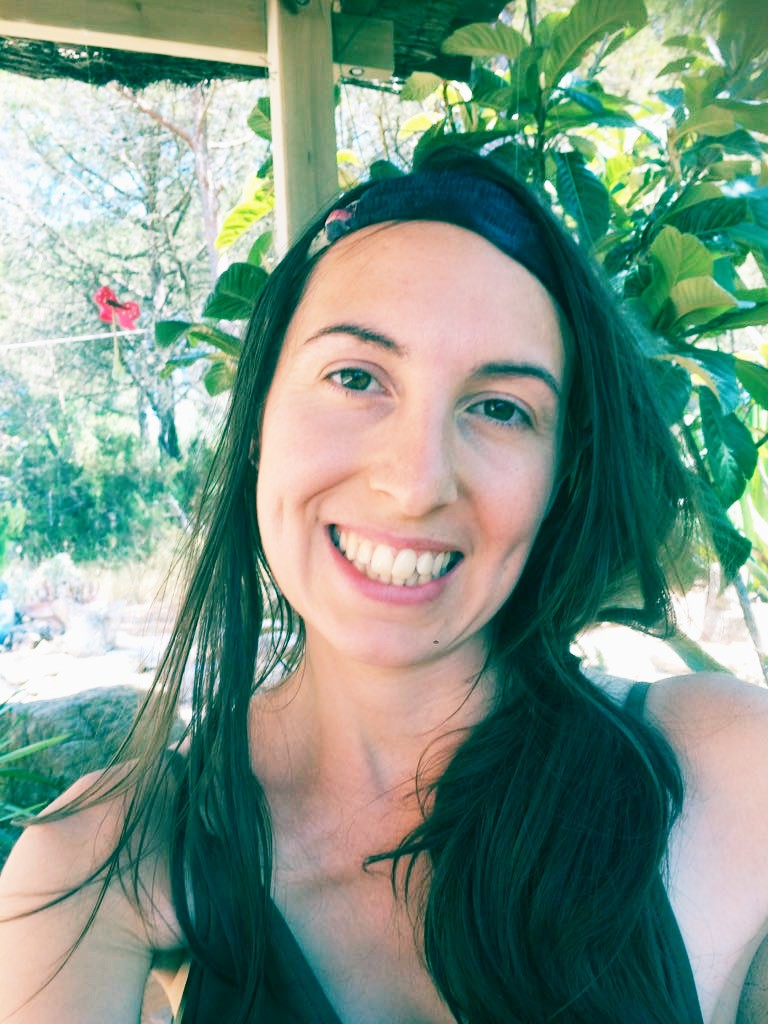 Michelle Kilgour , Certified AYurveda
Consultant
After founding an organic health food company in my early twenties, I thought I had found my true passion and purpose in life. However like much of our culture, I was terrified to slow down and fell into the never-ending "work harder, play harder" trap. Instead of the fulfilling, vibrant life I had imagined, my body rebelled and I found myself completely and utterly exhausted and out of balance.
Unsurprisingly, I had developed a number of health issues such as eczema, insomnia, hormonal imbalances and chronic digestive issues despite following a healthy, clean diet and lifestyle.
Needless to say, I knew I needed to make some serious changes to the way I was living my life, and began my search exploring every possible natural and alternative solution that I could get my hands on but with no lasting relief until I was finally (and more so thankfully) guided to India.
Within just a couple of weeks of undertaking a full Ayurvedic reset programme, my health began to improve dramatically – my energy levels sky rocketed, my skin began to glow, I learned ways to manage my stress and felt happier and calmer in my mind, than I had in years .
This firmly cemented my deep connection to India, and Ayurveda.
On returning home, I was so inspired by my own life-changing experience with Ayurveda, that I decided to become a student of this powerful wisdom and complete my intensive training and certification,
graduating with a Diploma as an Ayurveda Wellness & Nutrition Consultant.

Since becoming certified, it's been my passion to share my knowledge of Ayurveda with others, improve their offering the tools needed to stay healthy and balanced in their busy lives.

I can whole-heartedly say I would not be where I am if it wasn't for Ayurveda.
I'm living proof that it works.
I'm now based in Ibiza offering private consultations on the island and online, teaching and working with clients on how to integrate the wisdom of Ayurveda into their lifestyles, in simple ways. I also run talks and workshops here in Ibiza. For me, it's all about sharing simple tools for creating balance and harmony while guiding you to live a life in flow with nature.

The best place to connect with me is on Instagram & Facebook, where I post all things Ayurveda, spiritual inspiration, life in beautiful Ibiza (think blue skies and palm trees!) and more.
I look forward to meeting you!
With love,
Michelle X
BIO
Michelle Kilgour is a certified Ayurvedic Wellness Consultant from the UK.
Since traveling to India in 2014, on a her own life-changing journey, Michelle has studied and trained in the ancient healing wisdom of Ayurveda with devoted teachers, for the past four years.
Having graduated with a Diploma in Ayurveda Wellness & Nutrition, Michelle has been teaching and practicing Ayurveda in the UK.
Taking a personalised approach to wellness, Michelle works together with her clients on their health journey, guiding them into natural and lasting balance and healing in body and mind naturallycreating a lifestyle you to heal naturally - while Offering simple tools to create more balance, harmony and flow in their lives. through the art of self-care .
Now based in Ibiza, Michelle is passionate about sharing her expansive knowledge of Ayurveda through private consultations, talks & workshops. Offering simple tools to create more balance, harmony and flow in their lives.